About Epitome Insurance Solutions, DMV Auto Registration Services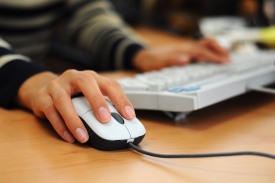 Epitome Insurance Solutions, Inc. has been a great alternative to provide DMV Registration Services to the community for 11 years. We initially started off making the DMV run on behalf of our insurance customer in 2010. However recognized the need for the ability to issue Stickers, Plates, and Registration cards immediately.
Why You Should Do Business with Epitome DMV Registration Services
By working with us, you are able to prevent errors such as being overcharged or registered incorrectly. We are capable of handling a host of DMV related vehicle Registration services. We can also save you time and money by having us fill out your forms. This will eliminate the hassle of doing them incorrectly and preventing the wrong forms or unnecessary forms being filled out. It also protects you from liability. Making sure that your transaction goes through correctly and securely. So, whether you need an auto registration, auto tags, vehicle registration, vehicle tags, license plate stickers, car registration services, duplicate title, duplicate plates, weight stickers. It is our goal to speed up the process and save your valuable time. We serve as a convenient option to the DMV for DMV vehicle registration services Let us simplify your DMV RegistrationTransfer or Renewal.